Discover more from Venture Prose
Sharing bits and pieces of my weekly learnings as a supporter of courageous entrepreneurs :)
Over 5,000 subscribers
Dear Founder, Please Read & Acknowledge Carefully This Onboarding Set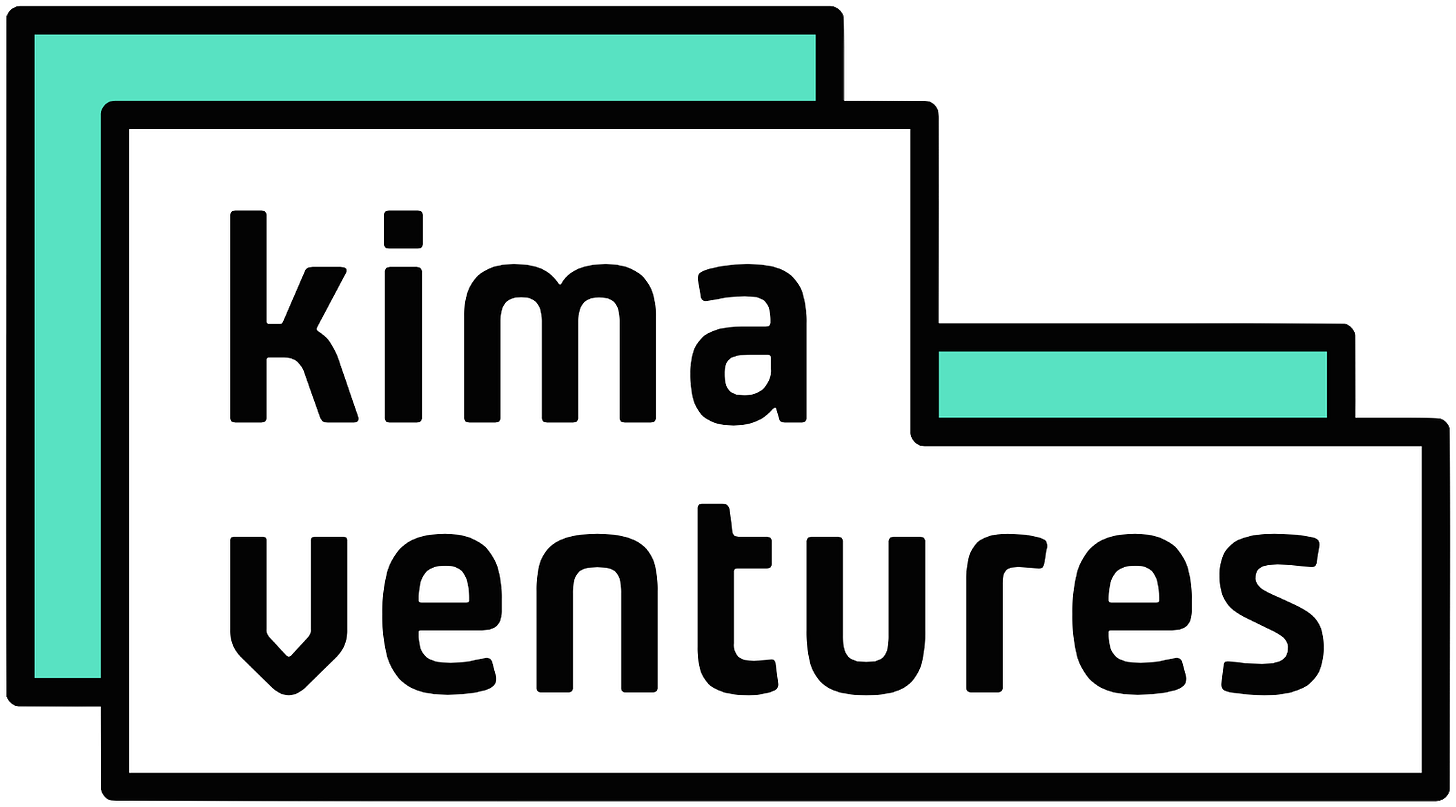 Welcome
Thank you for letting us be part of your journey. You will soon receive an invitation to access the payitforward.vc platform and we'll get in touch with you soon to walk you through the onboarding process.
First Things First
The following 6 onboarding guides share a basic set of principles, learnings and readings that we feel every founder should be aware of. Before you get started, we wanted to quickly introduce ourselves and share some practical details:
Kima Forward: once you've completed the onboarding process you'll have full access to the platform and can start claiming perks, connecting with the portfolio etc. Please also join the Slack group as listed in the Communications tab.
Team: you've most likely been in touch mainly with one of our team members up to now, but we are all equally available to help you, we're not a fund where you are assigned only one person to work with. You can read our backgrounds on Linkedin and can contact any of us directly at firstname@kimaventures.com. Jean, Alexis & Rose are based in Paris and Vincent in London. Please feel free to also connect with us on LinkedIn or any other platforms too.
Public website: unless requested not to, we'll add your logo to the public Kima Ventures website, list the investment on AngelList/Crunchbase and introduce you to the rest of the portfolio. Unless requested not to, please include us in any of your press releases regarding the investment.
Reporting: it's critical important to keep all your shareholders regularly updated on the status of the business; please include nameofyourcompany (at) reporting (dot) kimaventures (dot) com in any updates you send out. The best companies send out full updates at least once per month, you can find a good example in the following set of posts.
Notices: often you'll require formal investor approval and signatures to make changes to the company, raise new funding etc. Please send any such requests to nameofyourcompany (at) reporting (dot) kimaventures (dot) com and we'll process it as quickly as possible. When sending documents for review and signature, please send this as early as possible, ideally at least a week in advance so we can provide comments.
Yearly portfolio update: we also have our own legal reporting requirements and need to keep our accounts up to date. We'll contact you on a regular basis to collect the most recent data on your valuation and captable. We aim to make this as simple as possible and appreciate your assistance with this.
Referrals: we're always happy to be referred any other startups that you rate who are raising funding, please feel free to send anyone on our team their details and we'll put them at the top of the pile since we value your opinion.
Feedback: we want to hear from you! Anything missing, anything not clear, anything we can do to help better? Just let us know.
Crazy Important Onboarding Set. Clic, Read, Act.
1 - What We Expect From Founders
2 - What Founders Should Expect From Us
3 - The People: First, Always, Forever
5 - Kill Distraction. Read. Learn.
This initial set of resources should help you get started and/or cracked things that you haven't addressed yet even though they are critical to successfully run your organisation. For any additional resources about specific subject, please visite payitforward.vc :)