Startups Are Like Racehorses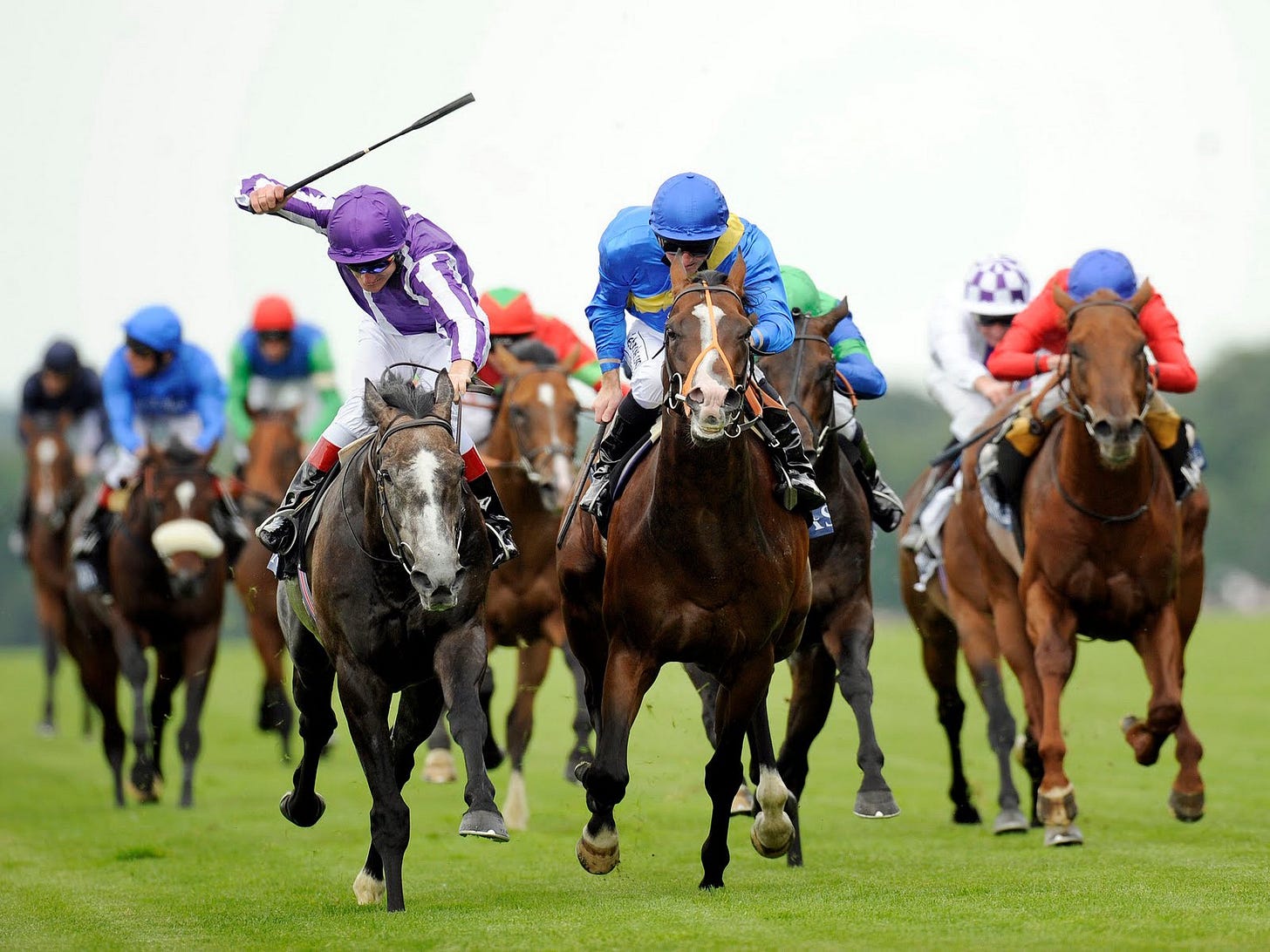 Yesterday, I was at the Maisons-Laffitte racecourse. There were 8 races with up to 16 horses per race (1000 meters to 2100 meters long). Once again, the favorite runners did not always win and no one was able to predict who could potentially win each of the races before the last 200 meters.
The basics
It's always the same story: depending on the pedigree, on the current and past performance, on the trainer, one can predict the probability of success of a racehorse. This is why there is always a consensus on the top 2 or 3 favorites in each race.
The reality
However, this is just probability. Depending on the condition of the field, the weather, the places in the starting blocks, as well as the physical condition of each horse and the strength of the competition that day, it is impossible to give a certain pronostic.
Startups meet Racehorses
You see the potential of a racehorse during the training. Then, you identify him as a potential winner during the first races (even though it can sometimes take few races for some of them to be on the rise). A good horse will win tier-3 races and will be in the top 5 of tier-2 races, a great one will win one tier-2 races and will be in the top 5 of tier-1 races, an outlier will win one of the tier-1 races.
Tier 3 = €10K+ for the winner

Tiers 2 = €50k+ for the winner

Tier 1 = €200k+ for the winner
Entrepreneurs are very similar. Their pedigree and their learning curve will tell you about their potential, as they are executing and scaling, within a market and among competitors, you will determine whether they have a chance to win or not, and time will reveal if you have a real winner… The question is: at which scale?
We are all looking for this kind of excitement and the quest toward finding the next unicorns is definitely worth it!
For the record, my father owns racehorses. In 2012, one of them (Haya Landa) finished 4th at the Prix de Diane and 4th at the majestuous Prix de L'Arc de Triomphe. You can't imagine how insanely exciting a 2 minutes race can be.
Haya Landa's jockey wears a striped blue & yellow tunic…