How things work at Kima Ventures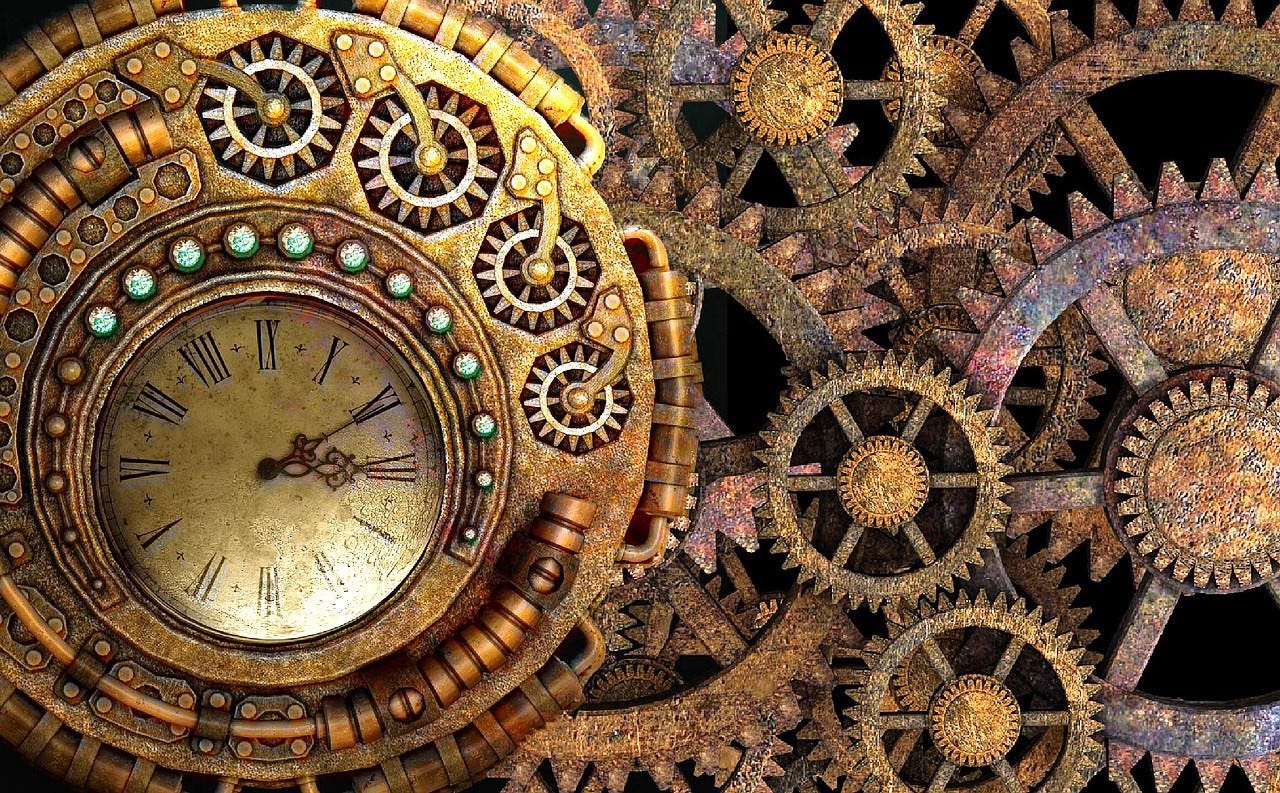 Yesterday, a fellow investor asked me which CRM platform we were using at Kima Ventures. We don't use one. We are not selling, we are technically buying, so we don't need an over-engineered opportunity tracker even though we must keep an eye and track some of the startups that crossed our path. Outside this clear use case, we are not supposed to stack up dealflow opportunities.
This being said, I thought it would be fun to share how things work at Kima Ventures, how we have processed our workflow and which (amazing in-house) tools we use. All built by Alexis, the most solid tech guy that you will ever meet in the European Venture Capital industry. He got interested in coding when he was 5 and started when he was 8. He does not pretend.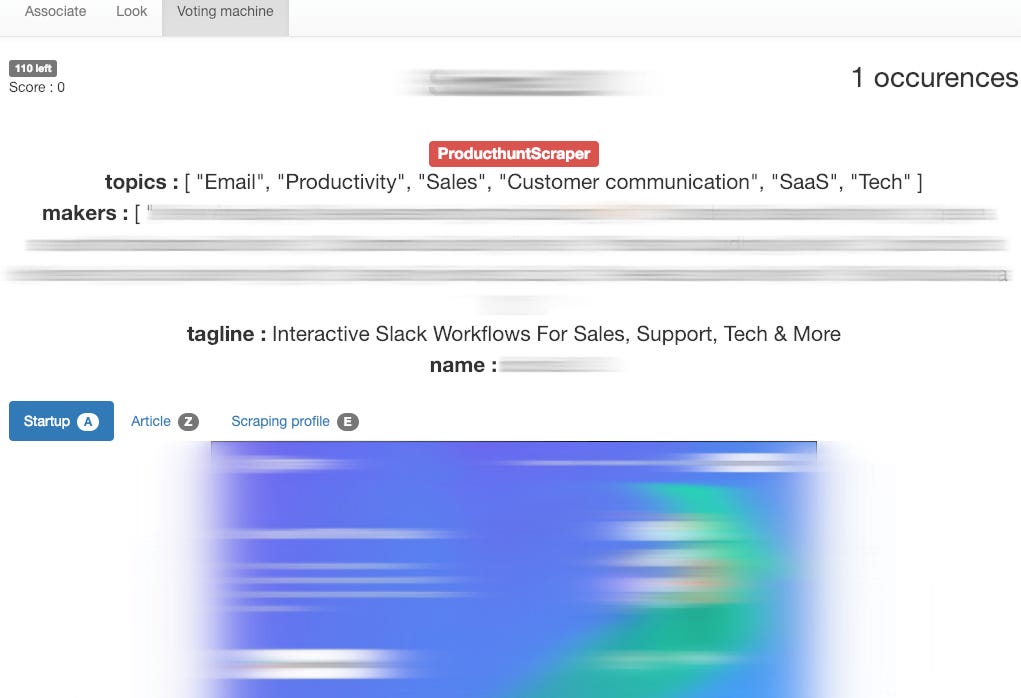 scrap scrap scrap…
First, each week, through our in-house dealflow watcher tool, we process approximately 200 new dealflow opportunities, aside another 50+ that we receive in our inbox. Each one of us goes through the whole list. It's our Tinder for dealflow :)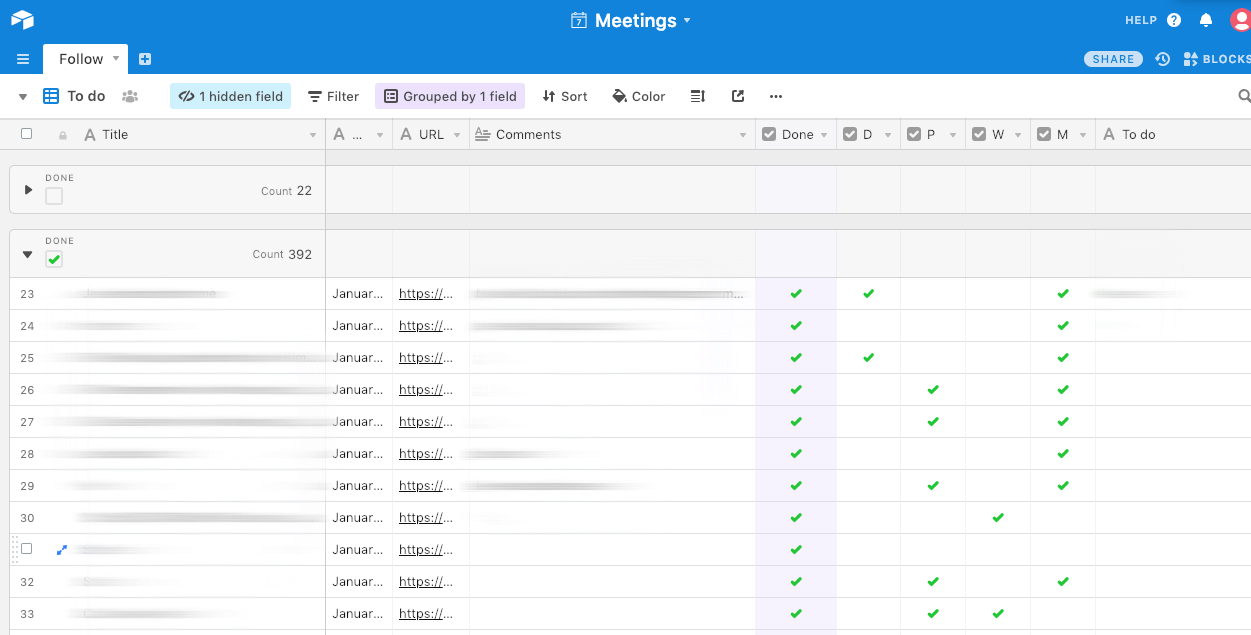 We log every single of our meetings by connecting Google Calendar and Airtable. From there, once a week, usually on Sunday for me, we go through the list, add comments, what we should do or wait for and then make sure that it's done asap. The goal is to avoid too much backlogs from pending opportunities… Each one of your todo lists should contain no more than 7 items. Opportunities < 7, Home duties < 7, Reading list < 7…
We also track the followings: D = Dealflow / P = Portfolio / M = Males / F = Females. Hopefully we'll be able to extract analytics from there as well.

Also, out of the 300+ emails that I receive every day, I make sure to be inbox zero once or twice a week. whenever I go through my inbox, I either reply and archive or put the email in a list: "do it" if there is something for me to do there or "zero" to go through it on wednesday or sunday evening.


September 2015…
Whenever we decide to move forward on a deal, we share a green light with Xavier for his approval. We invest only his money. Then we review, sign the documentation and wire the money automatically through our interface built with Ibanfirst.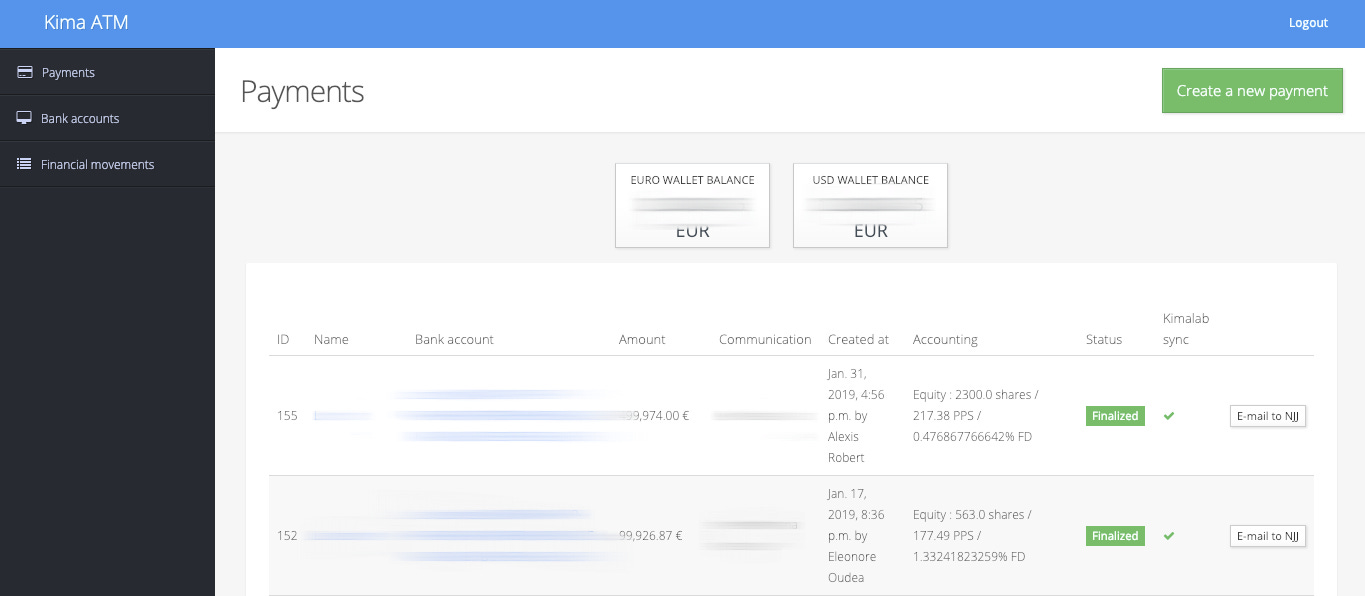 Then we log all the information about the deal in our in-house accounting software that allows us to track and update on a regular basis and every year the information about our 700+ companies portfolio.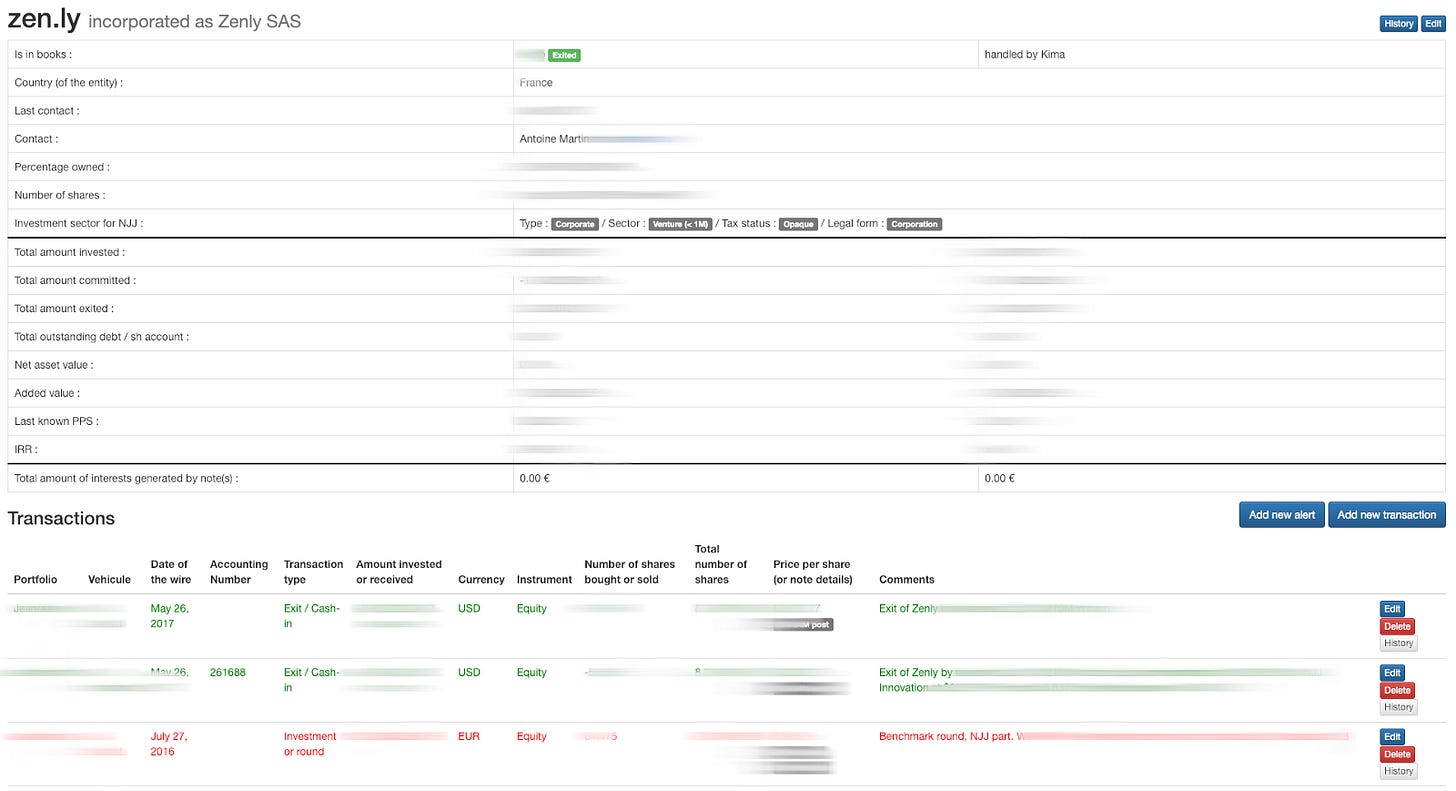 We onboard the company on Kima Forward, our portfolio management software and provide them with a unique email address to centralise and track all communications.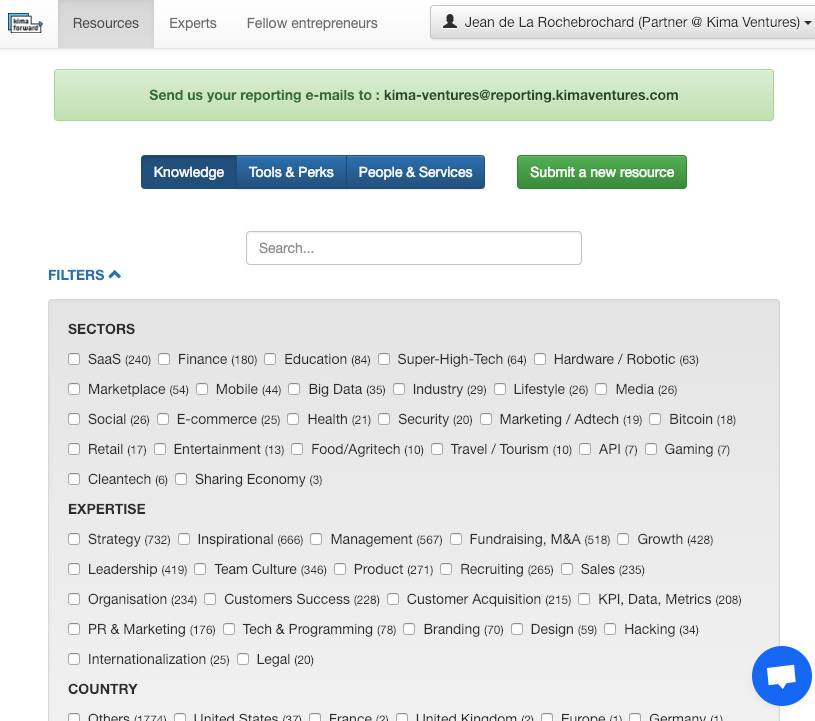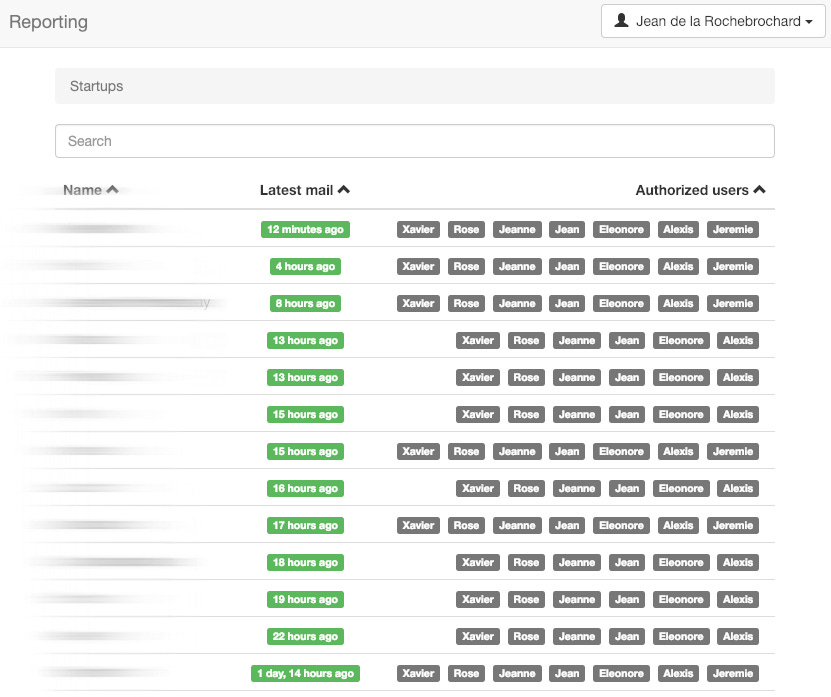 intense pace as you can notice…
Whenever a company reaches out to us with docs to sign or things to do, we forward the email to a dispatch address to make sure it's managed by one of us (through a thumb-up, meaning that issue is being handled).

Regarding content, when we bump into an interesting post, we put it on pocket and upon reading, log it on Airtable here: https://airtable.com/shraD0XpPC51HnI4R and share a fully searchable list here: https://www.knowball.co/search/sMdHVG9N-kima.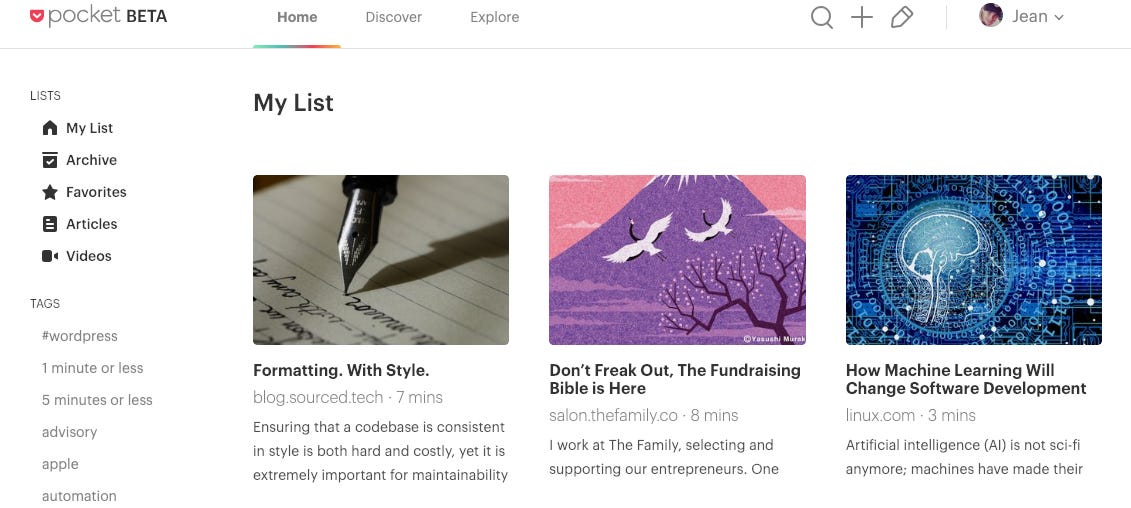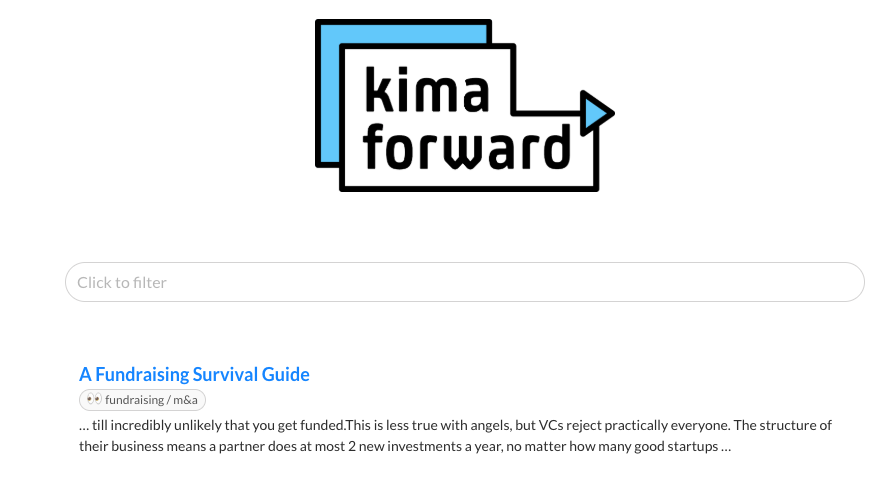 We follow the pace of investment through a simple data sheet with our committed and closed deals.

On a quarterly basis, we set our OKRs in terms of dealflow and initiatives with the team. Then we track our weekly progress through 15Five, which brings transparency and accountability to the team :)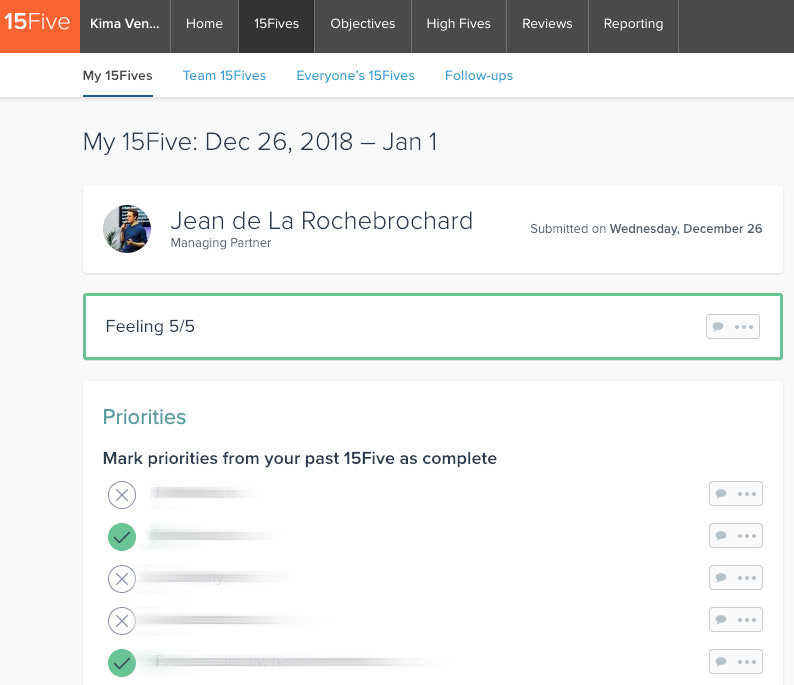 Of course, there are a couple or additional things we do in order to remain an efficient 3 people team… Like running 30 minutes first meetings, figuring out after each meeting the 2/3 questions we must ask ourselves to decide whether or not we want to make a deal…etc.
But at least, this gives you an idea about how things work at Kima Ventures :) I will update this post as we progress in our journey…